LIMITED TIME – 100% FREE VIDEO TRAINING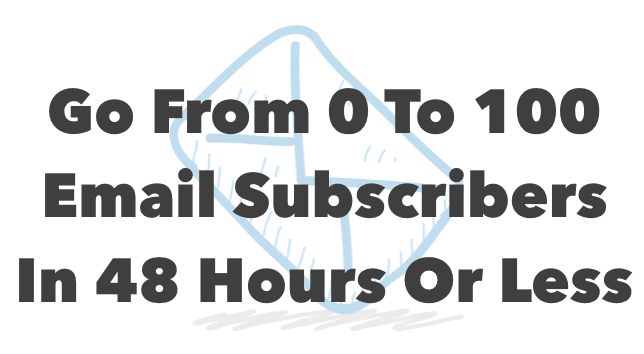 "How To Start An Email List From Scratch
And Get 100 Subscribers In 48 Hours
Using Only FREE Hustle Techniques…"
For most online businesses the true life blood of their business is their email list.
With an email list you can practically make as much money as you want.
But many people make list building sound like it's some kind of myth that's almost impossible to do unless you have a big budget… That's not true.
What is true is that if you are starting an email list from scratch… or you just want to add at least 100 people to it… it's pretty damn easy.
For most people even having just 100 people on an email list is life changing. You could:
     •Build the list and even launch a product within 48 hours.
     •Promote any existing products you have to the new list.
     •Begin promoting affiliate offers.
     •And so many other things.
The point is, 100 subscribers could be a serious jumping off point for most.
I'd love to show you how to do it using nothing but a few no cost techniques, and some pure hustle.
And if you'd like to learn it – just click the download button below.
This free video training will only be up for a limited time. Once 200 spots have been taken I WILL SHUT THIS DOWN.
So don't hesitate, download this today and in 48 hours you could have your next 100 email subscribers.
Click The Download Button Below:
Offer Expires When Either 200 People Download This
Or When This Timer Runs Out:
You have nothing to lose,
this training is 100% FREE.
I could have easily charged at least $47 for admission into this training. But to prove that I know my stuff, you can have it for free (for a limited time).
I hope you enjoy it.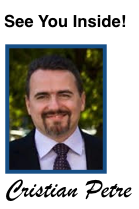 P.S.
Just because this is free don't underestimate the power waiting for you on the other side. This is pure value. The information waiting on you can literally put 100 emails (or more) on your list within just 48 hours. This is pure value designed to build you a profitable email list.
P.P.S. Remember only 200 people will have the opportunity to see what I have on the other side. Once those spots are gone I WILL CLOSE THIS. So click the download button above before I start charging for this.